History Behind the Challenge House
Many years ago Jane Addams moved into Hull-House, located in a poor immigrant neighborhood of Chicago. In today's times, nationwide Christian Community Development Association, and other Associations and leaders, are pushing a concept called "relocation." Its premise is that the best way to attack inner-city problems in at-risk neighborhoods is to get more people of faith, hope, and courage to relocate into them.
At its core, this concept is about local missions becoming more like foreign missions, where the missionary lives close to the people. It's all about building relationships, as part of a holistic effort to spread the Good News. Additionally, this effort seeks to better connect local churches to a neighborhood-specific in ways beyond soup kitchens, homeless shelters, clothes closets, and crisis relief centers. We want to see people's lives stabilized and revitalized prior to the need for the above. This makes sense! All across this land Christians are "relocating." It's a different way to fight poverty. It has Peace Corps likings, but it's all domestic, and it's all founded on the Way.
Challenge Houses will offer very low rent to folks who want to live their faith-lives closer to the bottom. A mission-heart is a must! Those who reside in Challenge Houses are called Neighborhood Ambassadors. Challenge House Neighborhood Ambassadors will not have to be licensed ministers (maybe), but can be of many occupations (or semi-retired or retired). Nehemiah, who rebuilt the wall, was a businessman and contractor. Challenge Houses make it very affordable for people of resource (faith, education, employment, etc.) to take the step!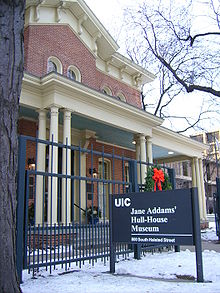 It is our hope that we will have many Challenge Houses (perhaps all across our country) each one bringing back a run-down house, and taking it from a point of bleakness to the neighborhood, to a point of Light. Challenge Houses will be residential, with individuals, couples, and families living in them. They will be places of hospitality and hope. The Neighborhood Ambassadors will befriend all the kids and adults of the immediate vicinity, and those relationships will create synergism (1+1=3).
We ask men and women who might be interested in "relocating" to a Challenge House and becoming a Neighborhood Ambassador to contact us at 270-886-8887, or email a personal bio, resume and why you are interested in becoming a Challenge House Neighborhood Ambassador, to info@challengehouse.org. We will gladly further explain this opportunity, and can arrange tours upon request. If each city which had declining neighborhoods had a network of Challenge Houses to help stabilize the kids and adults, can you imagine the impact! A child moves across town; one Challenge House Neighborhood Ambassador calls across town, and that same child is reconnected to a very close-by positive family living in a different Challenge House. The benefits are unlimited! If you know of individuals who might want to "relocate," please have them contact us. The rest of you, please pray and help in other ways. We are all in this together. Challenge House is now a community word in Hopkinsville, and it could become the same in your city! Let's make our prayer line up in accordance with the Lord's Prayer, "thy Kingdom come, thy will be done, ON EARTH AS IT IS IN HEAVEN!" If this Challenge House Movement can takes root, it can spread all across our nation. We all know that the ways of the past are not working; we must venture! Be a part of this movement!