Challenge Houses
The ultimate goal of the Challenge House is to make it easy for individuals, couples, and families to live out their faith within an under-resourced neighborhood, and share not only their Christ-centered reason for relocating, but also help to connect kids, adults and families to opportunities of education, employment, and life skills.
Each Challenge House is a residential single-family homes, where the occupants are committed to Christian hospitality and serving their community.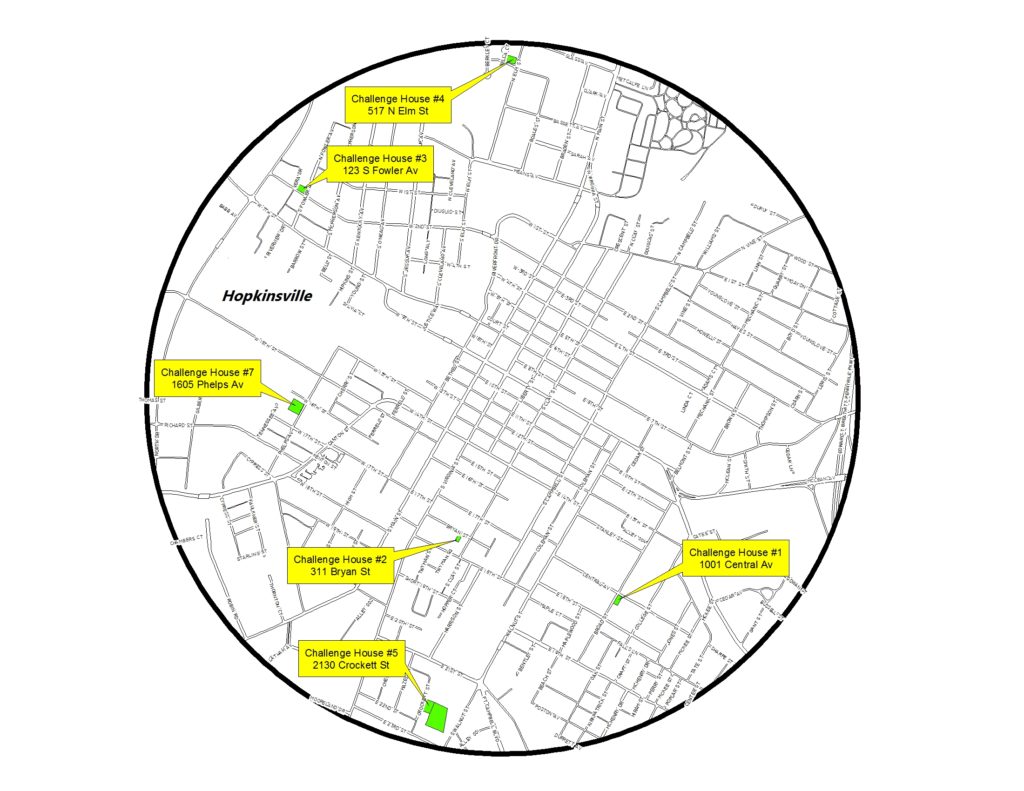 See what we've been up to in our communities on our Facebook page here or by checking out our blogs and stories here.
You can see details on each Challenge House location, their current Ambassadors, and find your nearest Challenge House efforts:
The Challenge House Ambassador
Do you feel like you are called to rebuild your community? Do you know of someone? If so, drop us an email at info@challengehouse.org, or contact us here, and share with us why you think you would be a great Challenge House Neighborhood Ambassador!
Challenge House Neighborhood Ambassadors: Who are they?
Neighborhood Ambassadors are people who live in a Challenge House and want to rebuild neighborhoods by helping local residents rebuild their lives. They are people who feel called by their Christian faith to reach out to those less fortunate.
While they are people of various cultures, denominations, and backgrounds, they have certain characteristics in common. Among them:
• A desire to immerse themselves into the neighborhood by visiting its residents, learning their needs, and planning programs. The Ambassadors will exhibit Christian hospitality to include welcoming neighborhood residents into the public portions of their House.

• A creative mind, a giving heart and a Christ-filled soul, along with an extending hospitality to all, are the keys. The Ambassadors will fine-tune programs to the specific needs of their neighborhood residents. They will use their own calling of faith to share their faith to those who are willing to hear it. They will work to share their abilities and talents and to find others to participate in the outreach programs conducted at the Challenge House.

• A personality that lends itself to flexibility, handling urgent situations, being accepting, and firm. They understand the basic tenets of Christian Community Development and agree to follow those concepts.
Interested in becoming an Ambassador? Let us know here.
Challenge House
As our communities grow, so do our efforts. We continuously offer a variety of courses, gatherings, and opportunities to get involved.
Contact Us
(270) 886-8887
1605 Phelps Ave Hopkinsville, KY 42240